Since its inception, the exchange of ideas through dialogue and discussion has been central to the CPA's approach to collaboration, thinking and reflection. Our panel events, conferences and the Climate Psychology Summit are important spaces for the exchange and communication of current research and ideas. For forthcoming events please check our events page and calendar. To access recordings of some of our recent events see the links and recordings below.


Six months on from COP26 Psycho-Social Reflections: What Have We Learnt?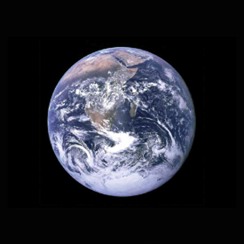 Hosted jointly by The Association for Psychosocial Studies and the Climate Psychology Alliance this two-day, international online event reflects through a psychosocial lens upon the lessons learnt six months after COP26. With parallel events in different timezone to facilitate full international participation, this event aimed to:
Face together the realities on the ground as a result of the failure of COP26 to effectively tackle disastrous levels of global heating.
Increase understanding and enable dialogue between different climate-affected groups and places across the globe.
Identify and support emergent processes that strengthen individual and community resilience in their engagement with climate crisis
Support the development of psycho-socially informed perspectives and practices around climate change and its impact upon physical and mental wellbeing.
Recordings available through the conference website.


Climate Psychology: a Matter of Life and Death, book launch
The authors of Climate Psychology: A Matter of Life & Death, Wendy Hollway, Paul Hoggett, Chris Robertson and Sally Weintrobe, are joined by guest speakers, Bayo Akomolafe (Founder, The Emergence Network & author of These Wilds Beyond our Fences), Rupert Read (former strategist and spokesperson for XR, author 'Parents for a Future') and Rebecca Weston (Co-President, Climate Psychology Alliance of North America). Hosted by CPA chair, Judith Anderson.
All four authors differently challenge Modernity's binaries and fracturing as they seek to build an emergent Climate Psychology fit for purpose in today's world. Recording available.
How Climate Anxiety is Linked to Government Inaction | Global Study Launch
This was the launch of a groundbreaking new scientific study funded by Avaaz - the largest international survey of climate anxiety in children & young people. Speakers include researchers and youth activists: Caroline Hickman, Dr Liz Marks, Natasa Mavronicola, Elouise Mayall, Luisa Neubauer, Jennifer Uchendu, and Dr Lise Van Susteren. The recording is available here.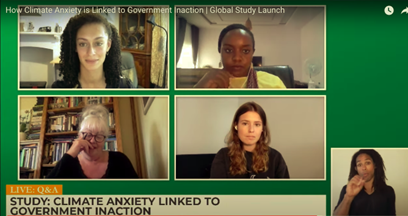 The academic publication of the study, Climate Anxiety in Children & Young People and their beliefs about government responses to climate change; a global survey is also available to read and download.
Climate Anxiety in Children and Young People
Authors of the global study on young people's climate anxiety, Caroline Hickman, Dr Liz Marks, Dr Susan Clayton, Dr Panu Pihkala, Dr Lise van Susteren, Dr Britt Wray, Dr Catriona Mellor and Dr Eric Lewandowski were joined by Dr Charles Ogunbode, Sally Weintrobe, Dr Jade Sasser, Dr Blanche Verlie and actress Katherine Langford for a dive into the academic perspectives and broader social implications of the findings.
You can watch the whole event here.


Climate Psychology Summit
Researchers and practitioners from across climate psychology, the arts, art therapy, and psychosocial research gathered online for an interdisciplinary exploration of key questions in climate psychology. The summit consisted of four panels with short presentations, dialogues and discussions exploring climate distress, trauma and resilience, threat responses and organisations, and ecological grief and nature connection.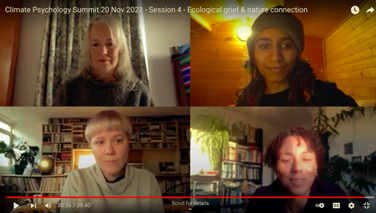 Recordings of all four panels and the introduction by host Nadine Andrews are available below.
Caroline Hickman with Jennifer Uchendu & Elouise Mayall: Young people - climate anxiety, government betrayal and moral injury
Gareth Morgan & Garrett Barnwell: Power Threat Meaning Framework & institutional betrayal
Tim Collings (interviewed by Sally Gillespie): Climate trauma - lived experience and community storytelling
Steffi Bednarek: Collective trauma and post-traumatic growth
Jamie Bird: Social action approach to art therapy
Daniela Fernandez-Catherall: Therapeutic work in the community
Ching Li & Ally Xiang: Healthcare systems – cultures of uncare and building sustainability
Rebecca Nestor: Trauma and social defences in climate communication organisations
Hanna Tuulikki: Screening of film 'Under Forest Cover'. The audio piece from this work is available here.
Margaret Kerr: Ecopsychology and artistic practice
Malika Virah-Sawmy: Framing climate change - planetary initiation and inter-being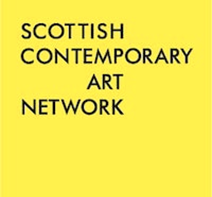 The Climate Psychology Summit was organised in partnership with the Scottish Contemporary Art Network.
It was supported by the British Psychoanalytic Council, Royal College of Psychiatrists, Association of Clinical Psychologists, Psychotherapists and Counsellors for Social Responsibility, Climate Coaching Alliance, BACP, UKCP, Tavistock & Portman, and ACP
CPA YouTube Channel
The CPA YouTube channel provides access to recordings from a number of events including the annual conferences held in 2018 and 2019 and presentations from Jem Bendell, Jay Griffiths, Jo Hamilton, Caroline Hickman, Paul Hoggett, Chris Johnstone, Julian Manley, Ro Randall, Candice Satchwell and Gill Westcott.
We provide free recordings of our events whenever possible.
Donations are most welcome to support our work.