Before Covid, place-based CPA groupings were emerging as fitted the local "ecology" and context, and with a mix of CPA and non CPA members. Now these are becoming increasingly important once again.
What are we inviting everyone to do?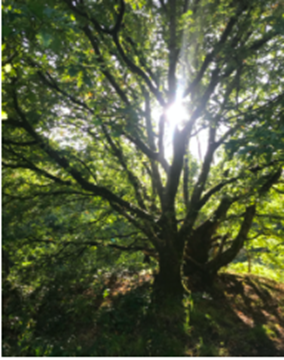 Take a breath.
What do you need to do to be as well as you can? Make time for yourself to do this.
Take another breath.
Are people in your local area working on community response, repair and reuse or growing local food? Do you know someone? If so get in touch. Invite them to explore how their interests and yours might fit together?
Pause again.
If you want to feel part of a virtual/national community as well as a local one, read the following and get in touch with whichever group feels the best fit for you.
(Thank you to Academi Wales for this short exercise).
Not sure where you fit in? Get in contact.
Place-based Groups
Wales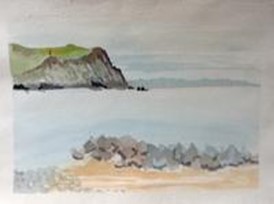 CPA in Wales is connecting with others with shared concerns. Cynghrair Egino (emergent alliance) and Climate Psychology Alliance share learning and have an overlapping membership. We meet roughly every 6 weeks on zoom. To join please This email address is being protected from spambots. You need JavaScript enabled to view it.
We have links with the many developments in Wales and in particular Wales Work that Reconnects.
Others to follow in Wales include: Green Health Wales, WEAll Cymru, Centre of Alternative Technology with the Zero Carbon Britain Hub and Innovation Lab.
CPA Scotland
CPA Scotland is a place-based group applying the insights of climate psychology in the Scottish context, holding regular meetings and events, climate cafés, talks and workshops. The group also uses some meetings as a reading group for discussing texts and concepts.
See the Facebook page to keep up to date with their news.
England
A number of groups are emerging across England including Cambridge Climate Therapists: nurturing climate action and a Liverpool/Wirral group, where CPA members are able to respond to the local context.
Cambridge Climate Therapists: nurturing climate action are a small group of volunteers working in the Cambridge and East Anglia region. We aim to bring psychological insight to people's understanding of the climate crisis and help people 'stay with the trouble'. We offer psychological support to some of the many groups and organisations in the community who are working to limit the impacts of climate destruction and explore ways of helping wider and more diverse groups in the community to share their feelings and concerns about the climate crisis.
Climate Psychology International

Climate Psychology International is a growing global network of climate psychology and related groups. You can find out more on the CPI website about how to join or set up a group in your area.
Contact us to enquire further about CPI.